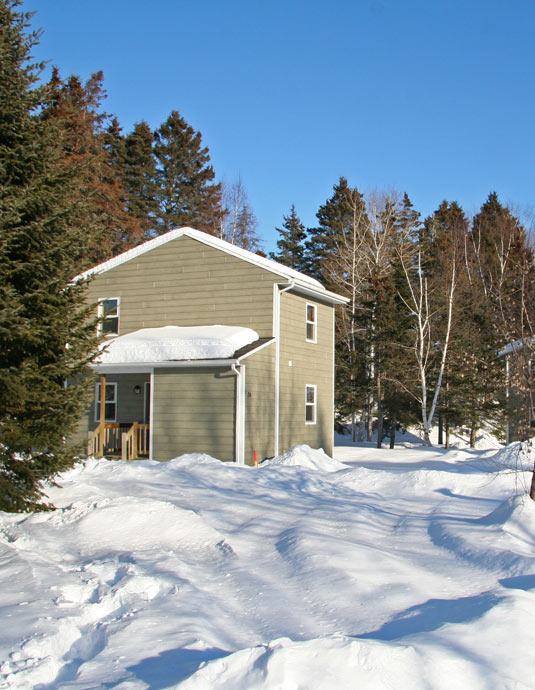 Book
Back to the list
Cottages for 6 to 8 people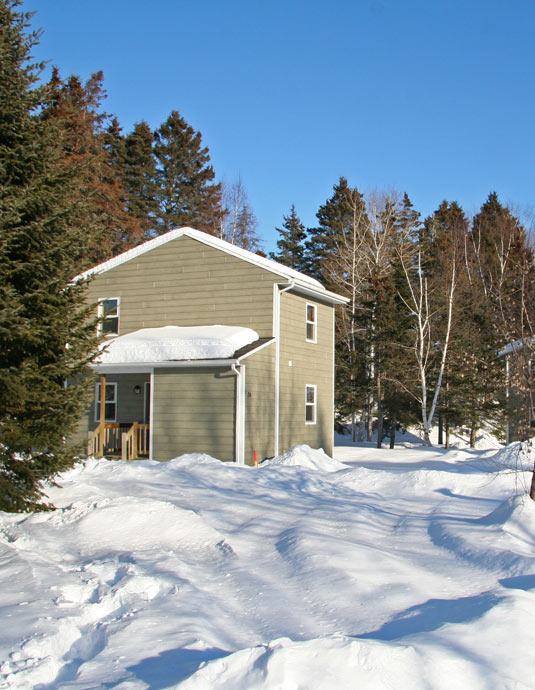 Eight, three-bedroom cottages designed for up to eight people.
Each cottage has three private bedrooms on the first floor, two with a double bed and one with two double beds. The cottages are designed for a maximum of eight people. No additional guests will be accepted.
The cottages come with fully-equipped kitchens: toaster, microwave, coffeemaker (filters provided), dishes, and cookware. In the living room, the slow combustion stove will keep you cozy and warm while spending memorable moments with your loved ones. Towels are provided in the bathrooms and are replaced every morning.
* All onsite activities are free for cottage occupants.
RATES 2018-2019
Scroll on the table
Date
Weekdays One night
Weekend 2 nights
7 nights
3 sept - 4 oct
140.00
360.00
980.00
5 oct - 7 oct
-
585.00 (3 nights)
8 oct - 22 dec
130.00
350.00
910.00
23 dec - 5 jan
305.00
610.00
2135.00
6 jan - 17 jan
130.00
420.00
910.00
18 jan - 14 feb
140.00
460.00
980.00
15 feb - 28 feb
160.00
495.00
1120.00
1 march - 9 march
275.00
600.00
1925.00
10 march - 16 march
225.00
550.00
1575.00
17 march - 18 april
160.00
450.00
1120.00
19 april - 9 may
170.00
390.00
1190.00
* Price per unit. *Rates subject to change without notice. * Taxes not included.
POLICIES AND CONDITIONS
You must comply with the guest limit per cottage or run the risk of having your reservation cancelled.
A $75 deposit is required for each reservation, payable by credit card. Personal cheques are not accepted. The deposit is refundable up to 15 days prior to your arrival date. A $20 fee will be charged for any cancellation.
Pets are not allowed in or around the cottages. Cottage rental will be automatically denied to anyone accompanied by a pet. Should the presence of a pet be reported during your stay, you will be requested to leave within two hours
Please note that all our cottages are nonsmoking.
No refunds or discounts will be given in the event of bad weather or for any other reason.
Reservation policy for the Christmas Holiday season
You will be asked for a 50% non-refundable deposit when you make your reservation. The dates of your stay cannot be changed.
Please note that for the Christmas Holiday period, labour Day and Thanksgiving weekend, you must reserve for at least three nights.
Rates are subject to change without notice.
Check in: 15h.
Check out: 11h.